Leadership Team
President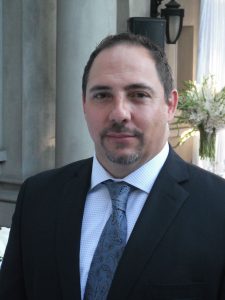 Stan Marchuk
Dr. Marchuk, DNP, BSN, MN, NP(F), CNeph(c), FAANP is a Family Nurse Practitioner with a specialized practice in nephrology in Vancouver, BC, Canada where he provides expert care to patients with end-stage kidney disease requiring renal replacement therapy. He holds adjunct faculty appointments at the University of British Columbia and University of Victoria. He has worked in leadership roles with the Nurse Practitioner Association of Canada, and in BC with the recently reorganized British Columbia College of Nursing and Midwifery. His expertise in health policy led to full practice authority for NPs in BC where he collaborated with government leaders to remove numerous barriers to NP practice. He has served on Ministry of Health expert panels on NP integration. Among many awards of distinction and excellence he was inducted asFellow of the American Association of Nurse Practitioners. He remains an active global partner in advancing the role of the NP with the
ICN NP/APN Network
NP Council Director & Chair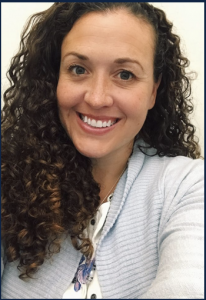 Dr. Laura M Housden, PhD, MN-NP(F)
Dr. Housden is a family nurse Practitioner in BC. She has been a nurse for 21 years, and an NP for 14 years. After completing her Masters in Nursing, Nurse Practitioner at the University of British Columbia she started her PhD and was one of the first NP to PhD graduate in British Columbia. She was a Michael Smith Foundation scholar, participated in the APN Chair Program and was also a Tutor PCH Trainee. Her doctoral focus was on care delivery models with NPs for patients with chronic conditions. She is the Director of the Nurse Practitioners in Fraser Health Authority, supporting a team of over 150 NPs and leading the strategy, development and evaluation of NP roles across practice areas. Her current clinical practice is in Primary Care as a member of the Aboriginal Health team. In 2018 she was honoured with a centenary medal from the UBC School of Nursing.
Membership Director
Erin Sarrazin
Erin Sarrazin has been a Primary Health Care Nurse Practitioner since 2015. She is currently
working in a Primary Care practice in Nova Scotia. She has a special interest in Women's Heath
and Transgender Health Care and runs a contraception clinic for her local community and has
collaborated with the Halifax Sexual Health Clinic to help reduce their wait times for hormone
therapy for transgender patients.
She completed her BScN from Dalhousie University in 2003 and her MN in Health Policy from
Memorial University of Newfoundland in 2012. She then went on to pursue a post master NP
and certificate in Global Health from Dalhousie University. She began her career in Cold Lake,
Alberta as a contractor for the military and subsequently completed contracts in Trenton and
Kingston, Ontario before returning to her home province of Nova Scotia in 2019. During her time
in Alberta she was a Director at Large for NPAA. She was also part of the planning committee
for the ICN NP/APN Network Conference 2021.
She is looking forward to combing her interest in health policy and her experiences working in
several provinces for both federal and provincial organizations from West to East in advocating
for Nurse Practitioner roles across Canada.
NP Student Director
Mallory Magee
Mallory Magee is currently completing the Master of Nursing Advanced Nurse Practitioner program at the University of New Brunswick (UNB). She was born and raised in Fredericton, New Brunswick and graduated from UNB with her Bachelor of Nursing in 2018. From there her RN role focused on medical-surgical nursing with work experience in both Nova Scotia and New Brunswick. She returned to school to complete her master's with the hopes of making primary health care more accessible in her community and throughout Canada.
Professional Development Director
James Mastin
James Mastin, NP-PHC, FNP, BScN, BSc(BMED), MSc. is a Primary Care Nurse Practitioner who was born and raised in Toronto, Ontario. He developed the first Palliative and Primary Care NP Led Programs and the first Invasively Ventilated NP Led Program for homebound patients in Toronto. James holds two Bachelor degrees, an honours degree in Biomedical Science from the University of Guelph and a BScN from Ryerson University in Toronto.  He has also completed a Master's of Science degree and holds a certification as a Primary Care Nurse Practitioner from D'Youville University in New York. Currently, James is a doctoral candidate for the Doctor of Nursing Practice/Nurse Practitioner Degree.  From working in a busy urban ER/Trauma Centre to the nursing outposts of Canada's arctic, James continues to practice, teach and mentor throughout his 20 plus year career in the healthcare system.  He considers himself to be a lifelong learner and transformational leader.
Colleagues have said that "Mastin's holistic view and training means that he cares for the whole person (and their families), not just the illness," adding he does his job with "a compassion that is remarkable to witness." Toronto Star (2014).
https://www.thestar.com/life/nursing/2014/05/15/nightingale_award_bringing_respect_compassion_to_the_most_vulnerable.html
Treasurer
Jeanine Harrison
Jeanine Harrison is a Nurse Practitioner for over 20 years.
12 years in the Cardiac ICU before attending University of Toronto to complete a Masters in Nursing and Nurse Practitioner. She has a strong interest in education, research, publication and speaks both internationally
and nationally.
Jeanine has had an extensive career as a NP in Cardiology and is part of a team that developed a nurse led heart function clinic. Jeanine also has an independent medical aesthetic practice and is medical director for three independent nurse led clinics.