Leadership Team
President
Lenora Brace
Lenora Brace has been a Primary Health Care Family All Ages Nurse Practitioner (NP) since 2006. Advocacy for and integration with sustainability for nurse practitioners in the Canadian Health Care System is her passion.
Lenora was a co-chair of the Nurse Practitioners' Association of Nova Scotia. She has maintained her political advocacy locally and provincially by meeting with MLAs and by presenting to caucus. She lobbied for legislative changes to NP regulation in her province.
She enjoys being a NP student preceptor and is committed to encouraging students to advance the NP role. Lenora actively seeks language change to promote public and system understanding of the full scope and ability of NPs.
Past President
Term Completed until AGM 2020
Treasurer
Jinelle Woodley
Jinelle Woodley has been a seniors health Nurse Practitioner for 9 years. She is currently working on a Geriatric Specialty Services team providing consultative care and provider education.  Jinelle has pursued 2 years of the PhD in Nursing program at the University of Victoria and completed a Masters in Nursing-Nurse Practitioner at the University of Victoria and a Bachelor of Science in Nursing at the University of British Columbia.
Jinelle has served as chair of the Vancouver Island Health Authority Nurse Practitioner Community of Practice, lead of the North Island Seniors Nurse Practice Group, mentor to new gerontological Nurse Practitioners, and preceptor to students.
Jinelle is inspired to contribute to the advancement of Nurse Practitioner practice, with an interest in national credentialing and recognized specialty education and roles.
Membership Coordinator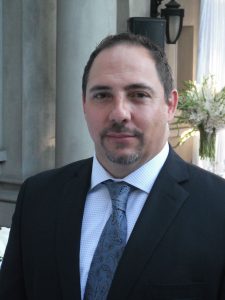 Stan Marchuk
Stan is a Family Nurse Practitioner whose work involves complex care management of patients (and their families) with end-stage renal disease in the area of hemodialysis. Stan obtained a diploma in nursing from Okanagan College in 1994, a Bachelors degree from University of Victoria 1997 and a Masters degree with family nurse practitioner specialization from University of Victoria in 2009. He is currently pursuing a doctorate of nursing practice.
Stan has worked in leadership and management roles where has been responsible for system utilization and management and strategic information development.  He is adjunct faculty with the University of Victoria School of Nursing. His interests are in health promotion and informatics and political action, especially as it relates to the role of advanced practice nurse integration and utilization in the Canadian healthcare system.
Stan has also serviced as president of the British Columbia Nurse Practitioners Association where he was instrumental in advocating for improved personal liability protection for Nurse Practitioners. He has also served as a member of the College of Registered Nurses of BC standards committee and as a registrant board member.
Secretary
Teresa Chulack
Teresa's practice has spanned a variety of settings (Yukon, NWT, Nunavut and Ontario) and included health care models in both the community and outpatient clinics. Currently, she works with individuals living with or at risk of HIV, hepatitis C, and/or substance use disorders in Ottawa. As teacher, Teresa has mentored many student and novice nurse practitioners, and received recognition from the University of Ottawa in 2007.
She has been involved in guideline development (First Nations and Inuit Health Branch) quality improvement initiatives (clinic processes), participation in health forums (African – Caribbean and Black Sexual Health) and Observed Structure Clinical Evaluation of Nurses in outpost regions.
Teresa has presented at local, national and international conferences to showcase the implications on policy, education and practice. Her scholarly work has been devoted to the role of the nurse practitioner – examining it from a critical perspective in order to enhance understanding of the influences on Nurse practitioner identity and practice. The results are published in Nursing Inquiry (2015).
Communications Director
Carolle Nazair
Carolle obtained a bachelor degree of Nursing at l'Université de Moncton in 1990 and became the first NP in South East NB after obtaining a Master of Nursing at the University of New Brunswick in 2003. She has since been practising as a Primary Health Care Nurse Practitioner and NB and the NWT (locums) .
Over the years, some of her professional activities have included being the Chair of the Canadian Nurse Practitioner Exam Committee (CNPE), speaker at the biennial CAAPN conference, member of New Brunswick`s Formulary Review Committee (FRC), Nursing program reviewer, member of the NB therapeutics committee and several local NP committees. She is an advocate of the NP role in her province and Canada. Some of her special interests are related to hormonal health as well as indigenous health. She is certified (NCMP) with the North American Menopause Society (NAMS).
Carolle is passionate about promoting, advancing and sustaining the role of the NP across the country.
Nurse Practitioner Council Chair
Lindsey Cassell
Lindsey Cassell has been a Primary Health Care/Family All-Ages Nurse Practitioner since 2007. Since becoming an NP, he has worked in various health care settings across Canada, including Newfoundland Labrador (home province), Alberta, B.C., NWT, and NU; working in rural community health centers, emergency rooms, and occupational/industrial health positions. 
He is currently completing a Doctorate in Nursing Practice degree, with his primary research focus on NPs providing chronic disease management in rural NP-led clinics in Newfoundland Labrador. 
Lindsey currently sits on the Standards Committee with the Association of Registered Nurses of Newfoundland Labrador (ARNNL), as well as on other ARNNL sub-committees providing a NP perspective for the regulating body. His interests lie in advocating and lobbying provincially for the NP role and to further expand NP implementation and integration into all settings within the healthcare system.He looks forward to reaching out to all NPs across Canada and to represent them as NP Chair on a national platform, and will continue to promote and advocate the professional role of Nurse Practitioners.