Leadership Team
President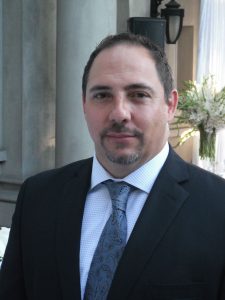 Dr.Stan Marchuk, DNP, MN, NP(F), FAANP
Dr. Marchuk is a Family Nurse Practitioner with a specialized practice in oncology in Vancouver, BC, Canada where he provides expert care to patients in need of radiotherapy to treat their disease. He holds adjunct faculty appointments at the University of British Columbia and University of Victoria. He has worked in leadership roles with the Nurse Practitioner Association of Canada, and in BC with the recently reorganized British Columbia College of Nursing and Midwifery. His expertise in health policy led to full practice authority for NPs in BC where he collaborated with government leaders to remove numerous barriers to NP practice. He has served on Ministry of Health expert panels on NP integration. Among many awards of distinction and excellence he was inducted as Fellow of the American Association of Nurse Practitioners. He remains an active global partner in advancing the role of the NP with the
ICN NP/APN Network
President-Elect
Dr. Jennifer Beaveridge, MScN, DNP, NP-F
Dr. Jennifer Beaveridge was in the inaugural class of British Columbia Nurse Practitioners (NP) graduating in 2005. Since that time Dr. Beaveridge has been and pioneer of the NP profession in BC. She has practiced in primary care for the last 17. 5 years with a attach panel of patients that have been impacted by social and health inequities. She has special interest and speciality with Mental Health and Substance Use, gendering affirming care, and Medical Assistance in dying. Dr. Beaveridge started her journey with leadership back in 2014 when she first took on her first official leadership role in the health authority where she works and since then has continued to grow in her leadership. In 2019 Dr. Beaveridge completed her Doctoral Degree (DNP) with a focus on Health systems leadership and Opioid Use Disorder. Currently Jennifer is Senior Medical Leader, chairing a health authority medical advisory committee, as well as the Executive Director of NPs. Dr. Beaveridge is the first non-physician medal staff and woman to chair her organizations Medical Advisory committee. She also works with the NP Regulatory body as the Chief Examiner of the NP OSCEs, and as a quality assurance reviewer, and is an adjunct professor and lecturer in the NP programs with the local Universities. She is mom, wife, sister, and Auntie. Dr. Beaveridge loves to bake in her spare time and is known for her layer cakes and cookies. On her days off she can be found camping in her tent trailer with her son, husband, and dog 'Eckert'.
NP Council Director & Chair
Dr. Laura M Housden, PhD, MN-NP(F)
Dr. Housden is a family nurse Practitioner in BC. She has been a nurse for 21 years, and an NP for 14 years. After completing her Masters in Nursing, Nurse Practitioner at the University of British Columbia she started her PhD and was one of the first NP to PhD graduate in British Columbia. She was a Michael Smith Foundation scholar, participated in the APN Chair Program and was also a Tutor PCH Trainee. Her doctoral focus was on care delivery models with NPs for patients with chronic conditions. She is the Director of the Nurse Practitioners in Fraser Health Authority, supporting a team of over 150 NPs and leading the strategy, development and evaluation of NP roles across practice areas. Her current clinical practice is in Primary Care as a member of the Aboriginal Health team. In 2018 she was honoured with a centenary medal from the UBC School of Nursing.
Communications Director
Erin Sarrazin
Erin Sarrazin has been a Primary Health Care Nurse Practitioner since 2015. She is currently
working in a Primary Care practice in Nova Scotia. She has a special interest in Women's Heath
and Transgender Health Care and runs a contraception clinic for her local community and has
collaborated with the Halifax Sexual Health Clinic to help reduce their wait times for hormone
therapy for transgender patients.
She completed her BScN from Dalhousie University in 2003 and her MN in Health Policy from
Memorial University of Newfoundland in 2012. She then went on to pursue a post master NP
and certificate in Global Health from Dalhousie University. She began her career in Cold Lake,
Alberta as a contractor for the military and subsequently completed contracts in Trenton and
Kingston, Ontario before returning to her home province of Nova Scotia in 2019. During her time
in Alberta she was a Director at Large for NPAA. She was also part of the planning committee
for the ICN NP/APN Network Conference 2021.
She is looking forward to combing her interest in health policy and her experiences working in
several provinces for both federal and provincial organizations from West to East in advocating
for Nurse Practitioner roles across Canada.
Membership Director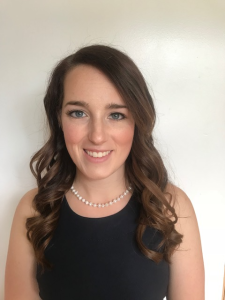 Caralee Anderson, MN, NP
Caralee Anderson is a Nurse Practitioner practicing in Calgary Alberta. She was raised in the East Kootenays, British Columbia, and has enjoyed opportunities to learn and work in both British Columbia and Alberta throughout her training and career. Her practice as an RN included working in a mix of intensive care and cardiac care roles. During those years, she had the opportunity to meet and learn from some inspiring nurse practitioners, and in 2022 she completed her own Master of Nursing (Nurse Practitioner) degree and began her new practice as a nurse practitioner.
Caralee has diverse interests in areas of practice including corrections medicine, remote/austere environment medicine, and cardiac medicine. She is passionate about the nurse practitioner role and looks forward to connecting with and working alongside other nurse practitioners in this position.
NP Student Director
Mallory Magee
Mallory Magee is currently completing the Master of Nursing Advanced Nurse Practitioner program at the University of New Brunswick (UNB). She was born and raised in Fredericton, New Brunswick and graduated from UNB with her Bachelor of Nursing in 2018. From there her RN role focused on medical-surgical nursing with work experience in both Nova Scotia and New Brunswick. She returned to school to complete her master's with the hopes of making primary health care more accessible in her community and throughout Canada.
Indigenous Development Director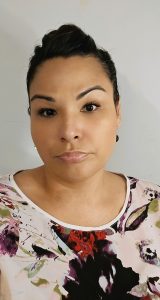 Jacqueline Jules MN, NP (Khaashdaáxh Tláa)
Jacqueline Jules is an Indigenous Nurse Practitioner currently providing Specialized Geriatric Services in Whitehorse, Yukon. She has been an NP since 2019 and she has specialized her practice to work with the elderly population. Throughout her nursing career she has had the opportunity to work across health sectors, including acute care, long term care, homecare, and mental health and addictions. Throughout her career Jacqueline has worked with underserved and marginalized populations and because of her work experiences she has developed a special interest in health equity and creating effective and sustainable health processes, programs, and systems that work well for everyone.
Treasurer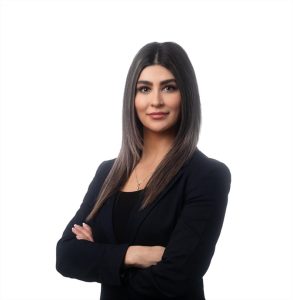 Dr. Pavan Grewal, DNP, MN, NP(F)
Dr. Grewal is a Family Nurse Practitioner with 10 years of experience in various settings including inpatient units, primary care clinics, and urgent care centres. She achieved her Doctor of Nursing Practice degree in 2019 at the University of Portland. She has a strong clinical background in chronic disease management and complex care planning with the geriatric population. Her passions include supporting NP students as an educator and providing coaching and mentorship to NPs working in challenging inpatient and primary care settings with complex patient populations.
She has held roles in NP leadership such as with the Nurses and Nurse Practitioners of BC, has experience as a sessional instructor for the Master of Nursing NP program at University of Victoria, and proudly involved in the development and evaluation of Patient Assessment and Transition to Home (PATH) units (large inpatient sites) where NPs are most responsible practitioners for the first time in this setting within Fraser Health Authority. Additionally, Dr. Grewal is often involved in committee work such as NP quality committees and enjoys conducting QI projects and presentations for NP continuing education.