Leadership Team
President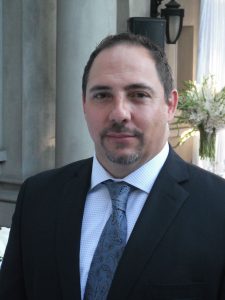 Stan Marchuk
Dr. Marchuk, DNP, BSN, MN, NP(F), CNeph(c), FAANP is a Family Nurse Practitioner with a specialized practice in nephrology in Vancouver, BC, Canada where he provides expert care to patients with end-stage kidney disease requiring renal replacement therapy. He holds adjunct faculty appointments at the University of British Columbia and University of Victoria. He has worked in leadership roles with the Nurse Practitioner Association of Canada, and in BC with the recently reorganized British Columbia College of Nursing and Midwifery. His expertise in health policy led to full practice authority for NPs in BC where he collaborated with government leaders to remove numerous barriers to NP practice. He has served on Ministry of Health expert panels on NP integration. Among many awards of distinction and excellence he was inducted asFellow of the American Association of Nurse Practitioners. He remains an active global partner in advancing the role of the NP with the
ICN NP/APN Network
Past President
Lenora Brace
Lenora Brace has been a Primary Health Care Family All Ages Nurse Practitioner (NP) since 2006. Advocacy for and integration with sustainability for nurse practitioners in the Canadian Health Care System is her passion. She completed a term as President of Canada's National NP Association and will continue to advocate and support NPs as the Past-President Director.
Membership Director
Erin Sarrazin
Erin Sarrazin has been a Primary Health Care Nurse Practitioner since 2015. She is currently working in a Primary Care practice in Nova Scotia. She has a special interest in Women's Heath and Transgender Health Care and runs a contraception clinic for her local community and has collaborated with the Halifax Sexual Health Clinic to help reduce their wait times for hormone therapy for transgender patients. 
She completed her BScN from Dalhousie University in 2003 and her MN in Health Policy from Memorial University of Newfoundland in 2012. She then went on to pursue a post master NP and certificate in Global Health from Dalhousie University. She began her career in Cold Lake, Alberta as a contractor for the military and subsequently completed contracts in Trenton and Kingston, Ontario before returning to her home province of Nova Scotia in 2019. During her time in Alberta she was a Director at Large for NPAA. She was also part of the planning committee for the ICN NP/APN Network Conference 2021. 
She is looking forward to combing her interest in health policy and her experiences working in several provinces for both federal and provincial organizations from West to East in advocating for Nurse Practitioner roles across Canada.
Secretary
Georg MacDonald
Dr. Georgann MacDonald (please call her Georg) is lucky enough to live  in Shelburne, NS.  She has been nursing for 32 years, and has been a nurse practitioner for 10 years.  She has had a varied career, having worked on Medicine, in ICU, in the ED, was the Aeromedevac Director for a fixed wing medevac airline, worked in isolated remote community, worked in different countries for Doctors Without Borders, and finally settled in Nova Scotia, where she worked in primary health care for 8 years, and then went back to her beloved ED 2 years ago.  She currently works for the Nova Scotia Health Authority in the ED of the Yarmouth Regional Hospital, and teaches a little as a sessional instructor for the Nurse Practitioner Program at Athabasca University.
Georg graduated with a nursing diploma from Mount Royal College in Calgary, then went on to complete a Bachelor of Nursing at Athabasca University.  She then went on to complete a Master of Nursing; Advanced Practice from Athabasca University, and ultimately a Doctorate of Nursing from George Washington University in Washington DC.  She has a passion for nursing, and particularly for forwarding the profession of Nurse Practitioners.
NP Student Director
Kaitlyn Assadpour
Kaitlyn is a nurse practitioner (NP) student, studying full-time at the University of New Brunswick (UNB). Concurrently, she is completing a thesis project examining the role of nurse practitioners in preventing hospital readmissions and emergency department use for patients with complex care needs. Kaitlyn is a student member of the UNB Faculty of Nursing Graduate Curriculum Committee, whereby she serves to advocate for Master of Nursing students and advise on curriculum and program design. She has also worked as a research assistant during her undergraduate and master's degrees.
As a student, Kaitlyn is passionate about advancing the role of NPs and advocating on behalf of her peers. She is dedicated to her studies and an active volunteer in the community, serving on the Saint John Police Force Victim Services Unit. For fun, Kaitlyn enjoys exploring the beautiful province of New Brunswick with her dog, Emilio.
Communications Director
Angela Spence-Bedard
Angela Spence-Bedard  is a Cree speaking Nurse Practitioner (NP). Her passion entails providing exceptional healthcare for all her clients/patients, especially Indigenous peoples, and to promote NP services in the most vulnerable communities. This is an on-going lived experience. Graduated in 2008 with a Master of Nursing, a northern nurse for 27 years practicing in remote indigenous communities across 4 provinces. Over the years she has embraced many roles in nursing; manager and nurse-in-charge with First Nation community health clinics, nurse mentor for RN, NP, and MD students, participant (past board of director) in national and provincial committees such as the Indigenous Nurses Association of Canada and the Nurse Practitioner Association of Ontario. Angela is co-owner of a private consulting business for 18 yrs. Angela was profiled in the Canadian Nurses Association:
Nurse Practitioner Profiles
https://www.cna-aiic.ca/en/nursing-practice/the-practice-of-nursing/advanced-nursing-practice/nurse-practitioners/nurse-practitioner-profiles
Investing the time to care for communities: A holistic approach to health
https://www.cna-aiic.ca/~/media/CNA/Files/EN/PHC_2013_h-Investing_the_Time_e.pdf
Professional Development Director
Treasurer
Jeanine Harrison
Jeanine Harrison is a Nurse Practitioner for over 20 years.
12 years in the Cardiac ICU before attending University of Toronto to complete a Masters in Nursing and Nurse Practitioner. She has a strong interest in education, research, publication and speaks both internationally
and nationally.
Jeanine has had an extensive career as a NP in Cardiology and is part of a team that developed a nurse led heart function clinic. Jeanine also has an independent medical aesthetic practice and is medical director for three independent nurse led clinics.